Have You Lost Hope?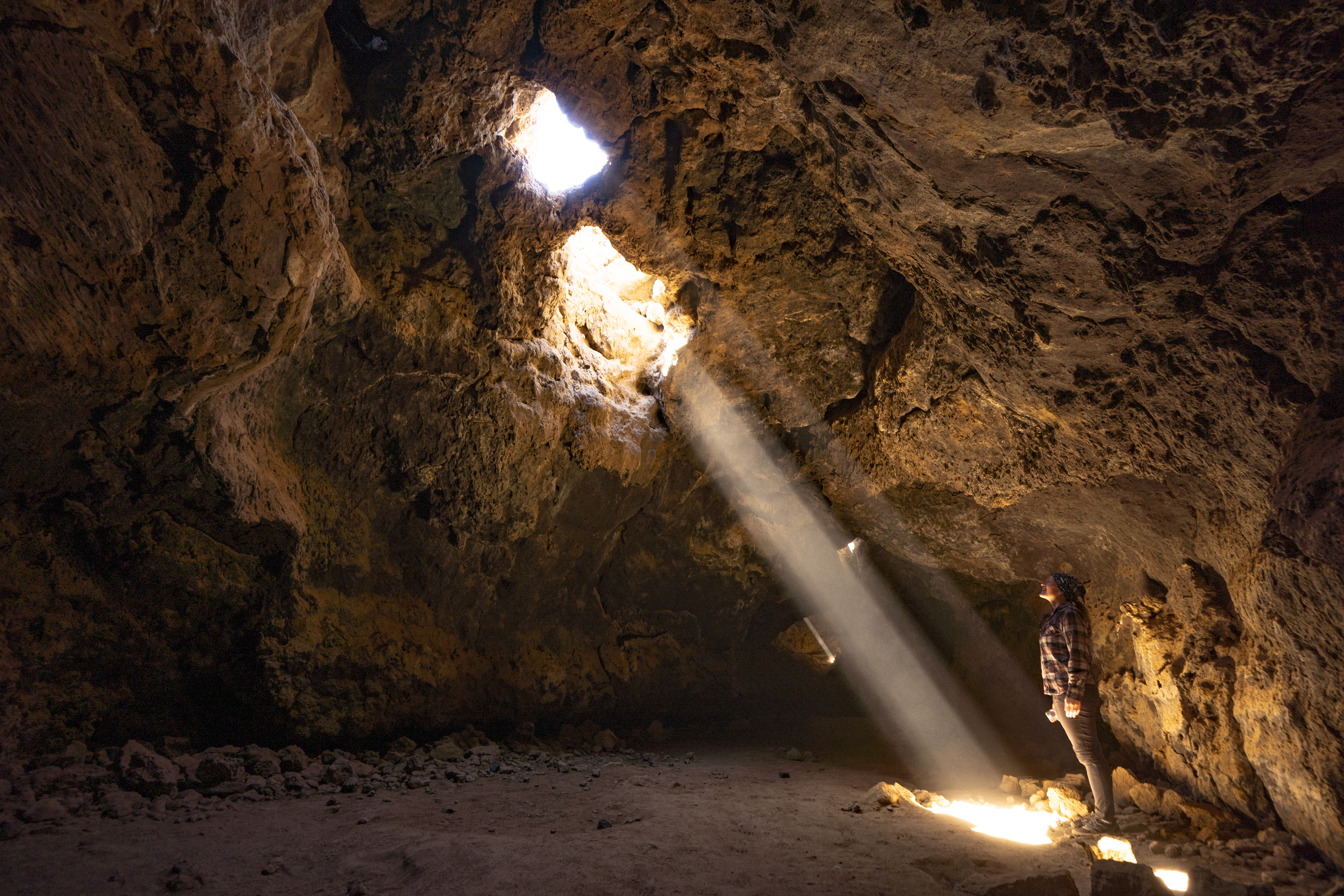 According to mental health daily, people are most driven to suicide when they view their current situation as being completely hopeless and feel as if they have no way to change things for the better.
A preacher told of going through his father's effects after his dad died, and among the things he found was his father's 7th grade report card. Back in the Fall of 1941 this 7th grade report card showed the grading scale on the back of it. There was A, B, C, D, F, and something he'd never seen before: the letter G! Who would have thought there was a grade you could get that was below an F. But back then there was. ''F'' of course meant "FAILURE." But apparently there was something worse than an F ... a G! On the back of the report card, beside the letter G was this one-word explanation: ''HOPELESS!'' (Earnest Easley)
Romans 5:1-5
1 Therefore being justified by faith, we have peace with God through our Lord Jesus Christ:
2 By whom also we have access by faith into this grace wherein we stand and rejoice in hope of the glory of God.
We rejoice in hope of the glory of God. This means that we joyfully look forward to the time when we will not only gaze on the splendor of God but will ourselves be manifested in glory. We
cannot comprehend the full significance of that hope here on earth, nor will we get over the wonder of it through all eternity.
3 And not only so, but we glory in tribulations also: knowing that tribulation worketh patience;
4 And patience, experience; and experience, hope:
Paul now goes on to explain that perseverance works character. When God sees us bearing up under our trials and looking to Him to work out His purposes through them, He awards us His Approval. We have been tested and approved. And this sense of His approval fills us with hope. We know He is working in our lives, developing our character. This gives us confidence that, having begun a good work in us, He will see it through to completion (Phil. 1:6).
5 And hope maketh not ashamed; because the love of God is shed abroad in our hearts by the Holy Ghost which is given unto us.
Hope does not disappoint. If we were to hope for something but then later find that we were never going to get it, our hope would be put to shame or disappointed. But the hope of our salvation will never be put to shame. We will never be disappointed or find that we have rested on a false confidence.
The Holy Spirit floods our hearts with these expressions of God's eternal love, and by these we are assured that He will see us safely home to heaven. After you receive the Spirit, you will sense that God loves you. This is not a vague, mystical feeling that "Somebody up there" cares about humanity, but the deep-seated conviction that a personal God really loves you as an individual.
Luke 24:19-23
19 And they said unto him, Concerning Jesus of Nazareth, which was a prophet mighty in
deed and word before God and all the people:
20 And how the chief priests and our rulers delivered him to be condemned to death and have crucified him.
21 But we trusted that it had been he which should have redeemed Israel: and beside all this, today is the third day since these things were done.
22 Yea, and certain women also of our company made us astonished, which were early at the sepulcher;
23 And when they found not his body, they came, saying, that they had also seen a vision of angels, which said that he was alive.
What must have been the effect of all of this? They felt hopeless. Their lives have fallen apart. They said ''Jesus of Nazareth, a man who was a prophet mighty in deed and word before God and all the people. Our chief priests and rulers delivered Him up to be condemned to death and crucified Him. But we had hoped that He was the one to redeem Israel.''
They had HOPED Jesus would be the answer to their dreams.
They had HOPED He would change their lives.
They had HOPED He would make a difference in their world... but He was dead now.
There was no longer any hope. They were filled with despair, defeat and discouragement.
There were stories circulating that Jesus was alive, but they didn't believe the stories. They were at the tomb early in the morning, and when they did not find His body, they came back saying that they had even seen a vision of angels, who said that Jesus was alive.'' Clearly, they refused to accept that Jesus was indeed alive. They refused to get their hopes up. After all, dead people don't just get up and walk away. They thought it was merely wishful thinking.
Psalm 33:18
"Behold, the eye of the LORD is upon them that fear him, upon them that hope in his mercy;" Hope in God is what makes us who we are. Hope in God is the essence of our being.
Psalm 71:5
"For thou art my hope, O Lord GOD: thou art my trust from my youth." The Lord is my hope. Given this is true, where does that leave those who don't believe in the Lord? It is clear why so many who don't have the Lord turn to suicide. As children of a living God, we need hope in our lives. In fact, we can't SURVIVE without hope.
An Air Force Instructor once wrote something called the "Rule of Threes": ''You can survive 3 weeks without food; 3 days without water; 3 hours without shelter; 3 minutes without air, but not three seconds without hope.''
There are so many opportunities for us to lose hope: financial problem, marriage issues, depression, concerns over our children…to name a few.
Romans 15:4
"For whatsoever things were written aforetime were written for our learning, that we through patience and comfort of the scriptures might have hope."Where are these words written for our learning? The Bible was written for our instruction. So, one thing we can't forget to do is to spend time with our Bible. Too many times, Christians forget that the Bible is the tool God gives us to give us encouragement and to change our lives. The scriptures were written so that we might have hope.
Hebrews 4:12 tells us "For the word of God is quick, and powerful, and sharper than any two-edged sword, piercing even to the dividing asunder of soul and spirit, and of the joints and marrow, and is a discerner of the thoughts and intents of the heart."
There is power in the pages of your Bible. If you're not reading it, you're robbing yourself of the potential God wants to give you. It is in that book that we find power to become overcomers in a difficult and challenging world. I'm sure I wouldn't get much argument if I said the most important thing to learn, in the Bible, is Jesus. Without Jesus, there is no hope. And without His death, burial and resurrection, this life is all you have. You live, you die, and you rot in the ground.
That's why I Corinthians 15:13-14 and 20 says:
13 But if there be no resurrection of the dead, then is Christ not risen:But if there is no resurrection of the dead, then obviously Christ is not risen.
Such a conclusion would involve the Corinthians in hopeless gloom and despair.
14 And if Christ be not risen, then is our preaching vain, and your faith is also vain. If Christ is not risen, then the preaching of the apostles was empty, or having no substance. Why was it empty? First of all, because the Lord Jesus had promised that He would rise from the dead on the third day. If He did not rise at that time, then He was either an impostor or mistaken. In either case, He would not be worthy of trust. Secondly, apart from the resurrection of Christ, there could be no salvation. If the Lord Jesus did not rise from the dead, then there would be no way of knowing that His death had been of any greater value than any other person's. But in raising Him from the dead, God testified to the fact that He was completely satisfied with the redemptive work of Christ.
20 But now is Christ risen from the dead and become the first fruits of them that slept.
Equipped with the word of God, we are in a strong position to help others when they lose hope. 1 Peter 3:15 tells us, "But sanctify the Lord God in your hearts: and be ready always to give an answer to every man that asketh you a reason of the hope that is in you with meekness and fear."
If you feel hopeless, give the Lord a chance. Invest just a couple of hours of your time to find out how Jesus can give you hope!